COLDSKY.CN – One day I told my 6-year-old son that when he grows up there might be spider-like car-washing robots. Just throw the spiders to the car, and they will climb everywhere and make the car super clean and shining.
I thought of this forecast today as I read the story of a start-up making window cleaner robots called 赫特智慧, HUTT in English.
The founder Song Hongchao worked for 福玛特(Fmart), a producer of robotic vacuum cleaners before quitting the job and launching the business.
Song said window cleaner robots need to make breakthroughs on the suction power, which varies in different air environment.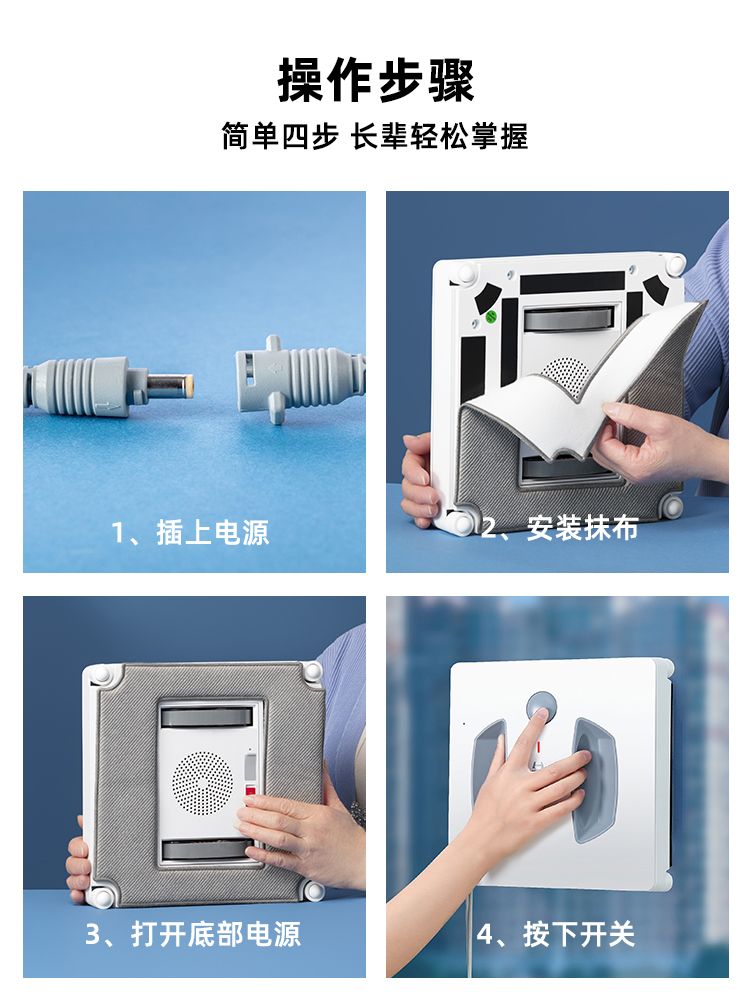 The first product in June 2019, called DDC55, had a suction power of 3800pa. In case of power failure, the battery can enable the device to be on window for up to 30 minutes.  Priced 1599 yuan ($245), the latest product can clean one square meter of glass in two minutes. It looks a bit messy and less technic now.
I can't find the company's official website except products on Tmall.https://hete.world.tmall.com/shop/view_shop.htm
It took investment from 中钊资本 MIDDAY CAPITAL , a partner of 前海母基金Qianhai FOF.